News
December 22, 2017
Wishing you all a Merry Christmas and a Happy New Year from Simply Red!
September 6, 2017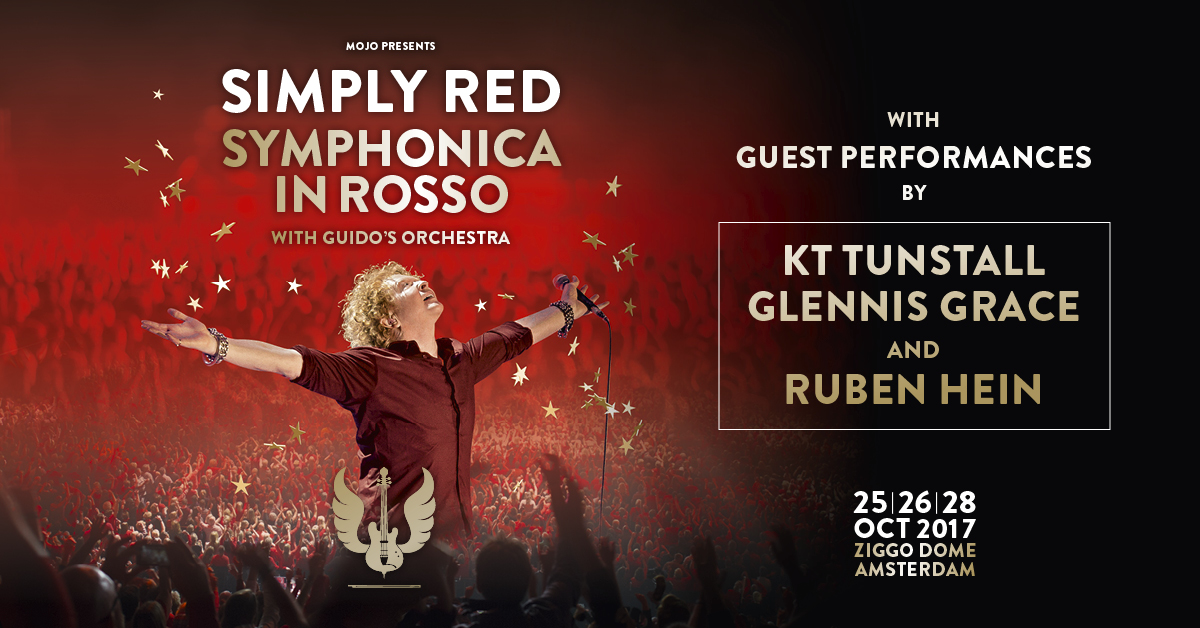 Special guests KT Tunstall, Glennis Grace and Ruben Hein have today been announced to join Simply Red at this incredible show taking place on 25, 26 and 28 October in Ziggo Dome in Amsterdam.
More information about the event / ticket sales at www.symphonicainrosso.nl.
Tour Dates