We have big news!
2015 marks the 30th Anniversary of Simply Red and what better way to celebrate than to get the band back on the road!
The 'Big Love' tour will start in Denmark in October, going through Poland, Czech Republic, Austria, Germany, Switzerland, Italy, France, Belgium, the Netherlands and then into the UK finishing in December. The band line-up comprises Mick alongside Ian Kirkham (saxophone), Kenji Suzuki (guitar), Steve Lewinson (bass), Dave Clayton (keyboards), Roman Roth (drums), and Kevin Robinson (trumpet and flute).
Mick adds: "I like an anniversary, and this is a big one. It feels like the right time".
Tickets go on general sale on Friday 7th November at 8am UK time. We have arranged pre-sales where we can, including one for the UK dates which will start on Wednesday 5th November at 9.00am UK time. Check out each tour date for the relevant information, ticket links etc.
Visit our tour section for all the details.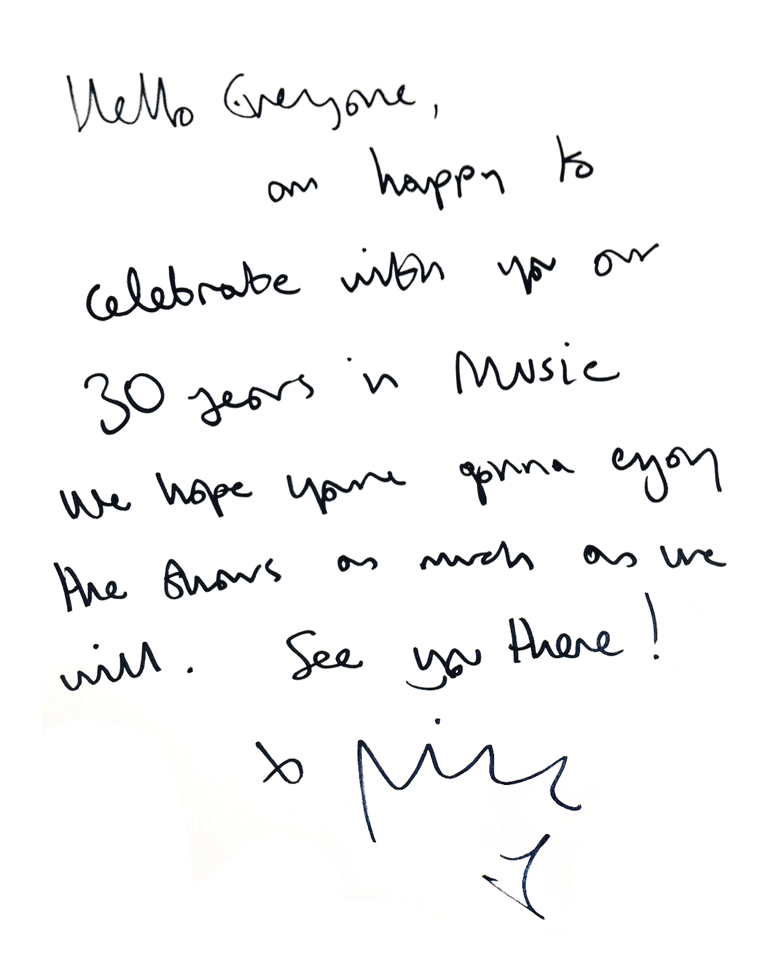 We look forward to sharing all the updates with you as they happen.
Love from Simply Red HQ