We have big news!
2015 marks the 30th Anniversary of Simply Red and what bet­ter way to cel­eb­rate than to get the band back on the road!
The 'Big Love' tour will start in Den­mark in Octo­ber, going through Poland, Czech Repub­lic, Aus­tria, Ger­many, Switzer­land, Italy, France, Bel­gi­um, the Neth­er­lands and then into the UK fin­ish­ing in Decem­ber. The band line-up com­prises Mick along­side Ian Kirkham (sax­o­phone), Kenji Suzuki (gui­tar), Steve Lew­in­son (bass), Dave Clayton (key­boards), Roman Roth (drums), and Kev­in Robin­son (trum­pet and flute).
Mick adds: "I like an anniversary, and this is a big one. It feels like the right time".
Tick­ets go on gen­er­al sale on Fri­day 7th Novem­ber at 8am UK time. We have arranged pre-sales where we can, includ­ing one for the UK dates which will start on Wed­nes­day 5th Novem­ber at 9.00am UK time. Check out each tour date for the rel­ev­ant inform­a­tion, tick­et links etc.
Vis­it our tour sec­tion for all the details.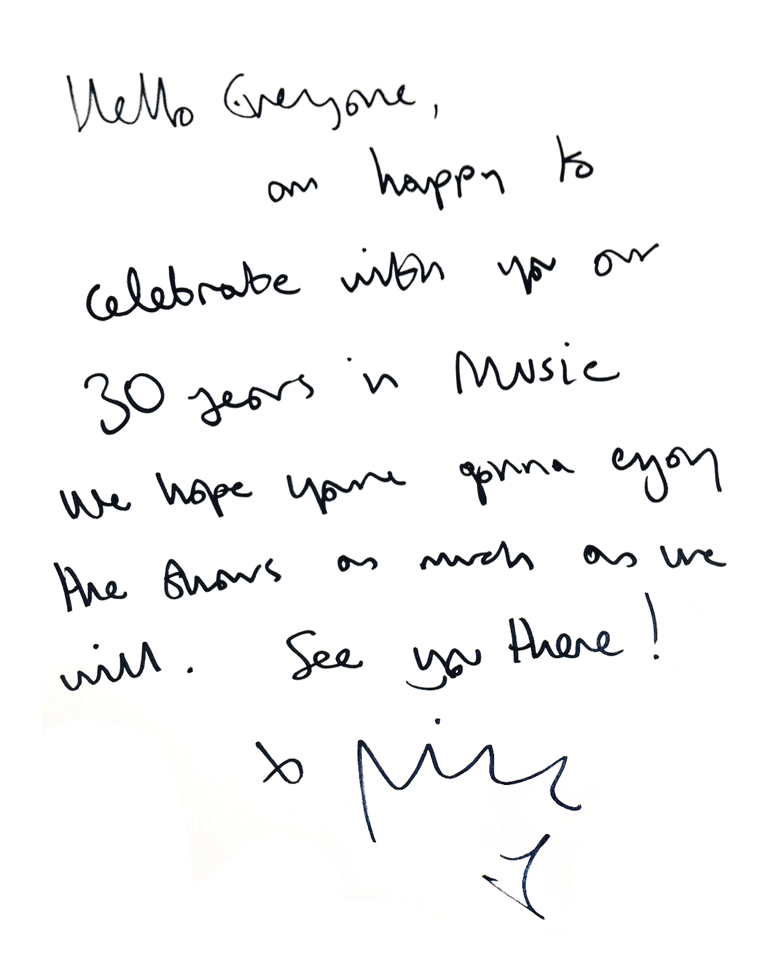 We look for­ward to shar­ing all the updates with you as they happen.
Love from Simply Red HQ