News
September 6, 2017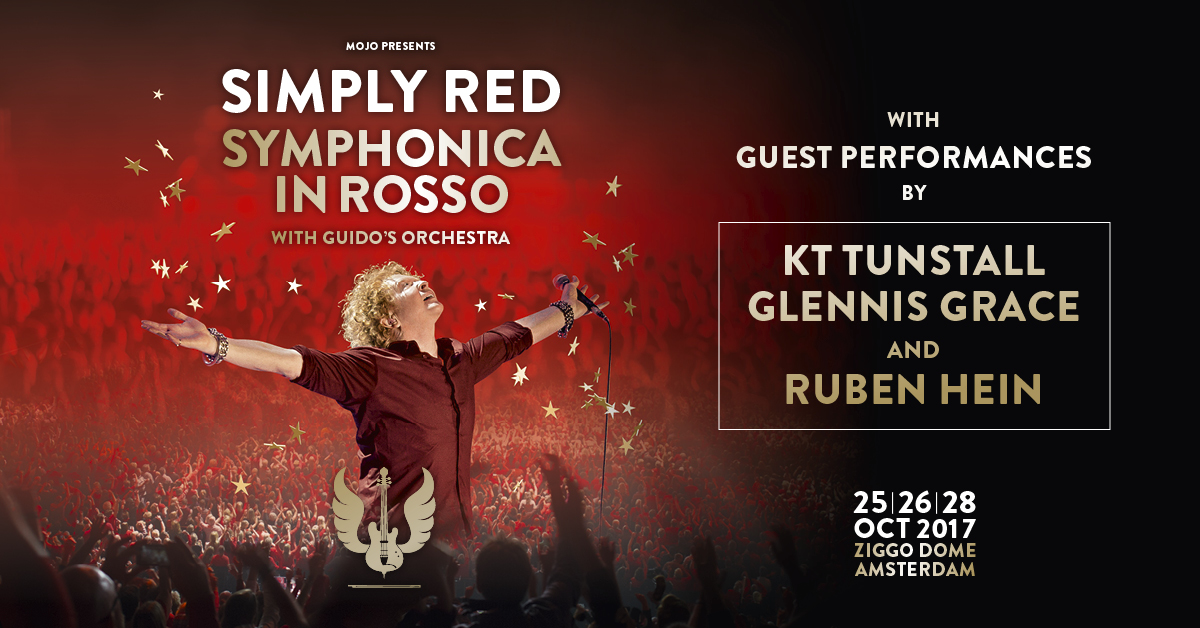 Special guests KT Tunstall, Glennis Grace and Ruben Hein have today been announced to join Simply Red at this incredible show taking place on 25, 26 and 28 October in Ziggo Dome in Amsterdam.
More information about the event / ticket sales at www.symphonicainrosso.nl.
June 30, 2017
We're very excited to share this good news with you today.
For the first time ever (unless you have bought the physical DVD), you are able to listen to 'Stay' as performed live during a six-night residency at London's Royal Albert Hall in 2007.
In addition to the full 'Stay' album, it also includes the hits 'Fairground', 'Money's Too Tight To Mention' and 'Stars'.
Buy/Listen right here.
Tour Dates